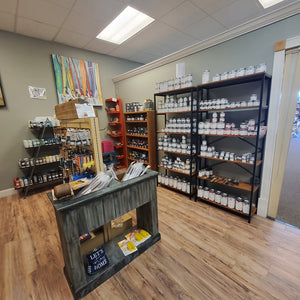 We are your Paint headquarters.....we carry many brands of paint, stencils, brushes, decoupage and so much more
Have you thought about painting your furniture cabinets, or accessories? Visit our store, online or in person, for all of your painting needs.... and we even teach workshops using the products.
Grace On Design Stencils & Decoupage Packs, A1 Artist First Transfers, Zibra Brushes, SurfPrep Abrasives, Apollo Sprayers, Miss Lillian's Paint Products and brushes, Wise Owl Paint and brushes, Eye Love Hue Paint and brushes, Dixie Belle Paint products and brushes, Belles & Whistles products, Country Chic Paint Products and brushes, Paint Couture Paint and Products....just to name a few.